DETAILS OF ELI'S RIDE FOR A CURE!!!!
All Motorcycles welcome. Please join the Eli Seth Matthews Leukemia Foundation, Inc. as we RIDE FOR A CURE AGAINST CHILDHOOD CANCER. We will meet at Hannum's Harley-Davidson Chadds Ford, PA August 5, 2017 at 9:30 am and kick stands up at 10:00 am. We will ride to Nemours/Alfred I. DuPont Hospital for Children. … We will make a donation to the Music & Arts Department. We will than head to Northeast, MD to pay respect to my HERO in life my son Eli. We will than head over to the VFW 815 Turkey Point Rd North East, MD 21901 for lunch. Each rider will get a memorial patch in memory of Eli. The cost per rider is $20.00 and passenger is $10.00 the food will be at a discount remember we are trying to raise money to find a cure so we can't put out the full cost for the food We hope you understand. This event will be every year hosted by David Middleman and I. Riding on my Harley was one of Eli's special times in his life. And so very special to me as I wear his helmet as I ride now. Please tell everyone to please join this event. If I invited you and you don't ride please tell someone that does. Thank you all so much.
****Rain date is Saturday August 12, 2017 same times……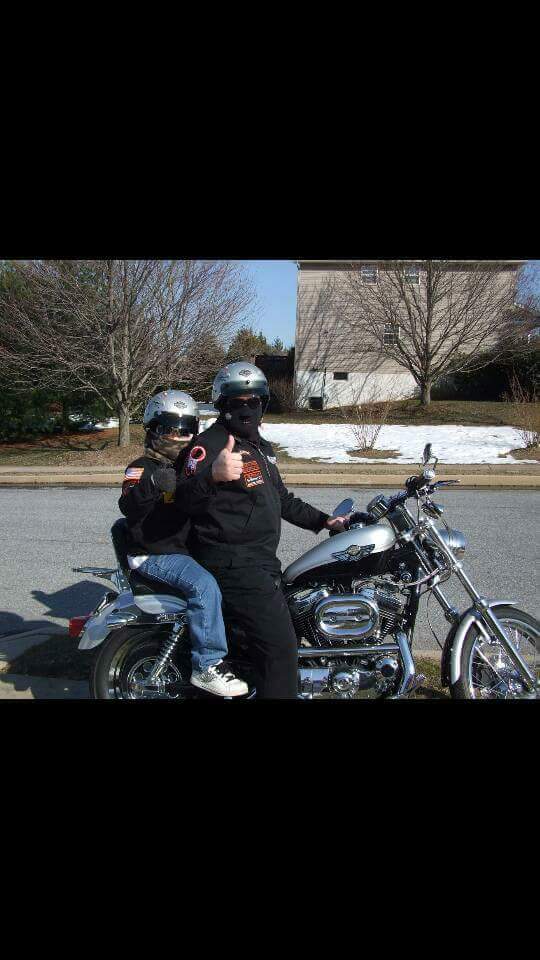 NOTE: If you don't ride and would like to still make a donation to this event meet us at noon at the VFW address above for lunch.
NOTE: PLEASE EVERYONE BRING SOME NEW HOT WHEELS CARS FOR THE CHILDREN. HOT WHEELS FROM HEAVEN.