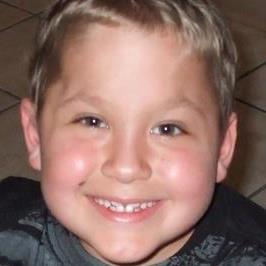 I wanted to take a moment and thank all of you for supporting the Eli Seth Matthews Leukemia Foundation, Inc. in 2012.  Because of all of you we were able to raise $43,004.75.  Our #1 mission is to find a cure for childhood cancer, but we also helped other charities as well.  We put smiles on 115 children's faces as they received their very own CURLY THE BEAR.   You see we are moving forward, but can only do this because of each and every one of you.  Look at the list of events held in 2012 WOW!!!! Do you have an idea for 2013?  If so e-mail me at BraveEli@zoominternet.net and I will help you turn your idea into a reality.   We must not stop!!!! We must find a cure!!!!  7 children die each day from a form of cancer, and 47 will be told today they have cancer.   I will carry out Eli's wishes to find a cure for childhood cancer or die trying.  Thank you; Eli's Dad.
http://www.youtube.com/watch?v=nPfNfLPAYEw
 FACTS
Childhood cancers are the #1 disease killer of children – more than asthma, cystic fibrosis, diabetes, and pediatric AIDS combined.

Childhood cancer is not a single disease, but rather many different types that fall into 12 major categories. Common adult cancers are extremely rare in children, yet many cancers are almost exclusively found in children.

Childhood Cancers are cancers that primarily affect children, teens, and young adults. When cancer strikes children and young adults it affects them differently than it would an adult.

Attempts to detect childhood cancers at an earlier stage, when the disease would react more favorably to treatment, have largely failed. Young patients often have a more advanced stage of cancer when first diagnosed. (Approximately 20% of adults with cancer show evidence the disease has spread, yet almost 80% of children show that the cancer has spread to distant sites at the time of diagnosis).


Cancer in childhood occurs regularly, randomly, and spares no ethnic group, socioeconomic class, or geographic region.
WE ARE A 501 (C) (3) FOUNDATION IF YOU WISH TO DONATE PLEASE SEND TO ELI SETH MATTHEWS LEUKEMIA FOUNDATION, INC. PO BOX 33 OXFORD, PA 19363….  A RECEIPT WILL BE RETURNED TO YOU FOR YOUR TAXES.
| | | |
| --- | --- | --- |
| POLAR   PLUNGE FOR ELI 2012 | FIGHT FOR ELI DICK'S FAMOUS   HALFWAY INN | 2ND ANNUAL BILL HAMMOND'S   MARTIAL ART'S STUDIO KICK-A-THON |
| DENIM   DAYS AT FRED S. ENGLE MIDDLE SCHOOL | FIGHT FOR ELI MAGOO'S | MEGHAN GOES BALD |
| FIGHT   FOR ELI                         WEDGE | NJ MARATHON JESSICA ALBRECHT | IGNITE YOUTH NOTTINGHAM   PRESBYTERIAN CHURCH |
| FLAPJACK   FUNDRAISER AT APPLEBEE'S | PAT'S PIZZA FUNDRAISER |  2ND ANNUAL ELI'S RUN @ OAHS |
| FIGHT   FOR ELI                         EMERALD   TAVERN | FIGHT FOR ELI UGLY MUTT | ELI SETH MATTHEWS CELEBRATION OF   LIFE |
| 2ND   ANNUAL OXFORD AREA HIGH SCHOOL DODGEBALL EVENT | AZ ACADEMY DINNER 4 ELI | ELI SETH MATTHEWS ROAR FOR A   CURE MOTORCYCLE SHOW MISS OXFORD DINER |
| FIGHT   FOR ELI                         WEDGE | FIGHT FOR ELI HARD ROCK CAFE   BALTIMORE | FIGHT FOR ELI HALF PINT'S |
| RIDE   FOR A BROTHER TO RAISE FUNDS FOR OUR YOUTH MIKE VALENTIN AND SHERRY SHIFFLET | I'LL BE HAVING MY HEAD SHAVED   FOR CANCER MATTHEW LOGAN NICHOL | CAR WASH FOR A CURE KASSI   ENGLAND |
| PIG ROAST FOR A CURE NICOLE PALITA JOHNSON | FIGHT FOR ELI EMERALD TAVERN | |