UPDATE
West Chester University helps fight childhood cancer in Eli's memory
4/19/2013 was an AMAZING event hosted by a wonderful person Kristina Borham.  Because of all of these wonderful students thay raised a grand total of $413.00 to help save childrens lives.  All of these funds will go to:
Todd Druley, M.D., Ph.D.
Division of Pediatric Hematology
& Oncology
 Center for Genome Sciences
& Systems Biology
Washington University School of Medicine
660 S. Euclid Ave.
St. Louis, MO 63110
Kristina Borham, thank you so very much for hosting this wonderful event.  Without people like you doing things like this we could never do what we do.  You are truly a special person and we appreciate all you have done.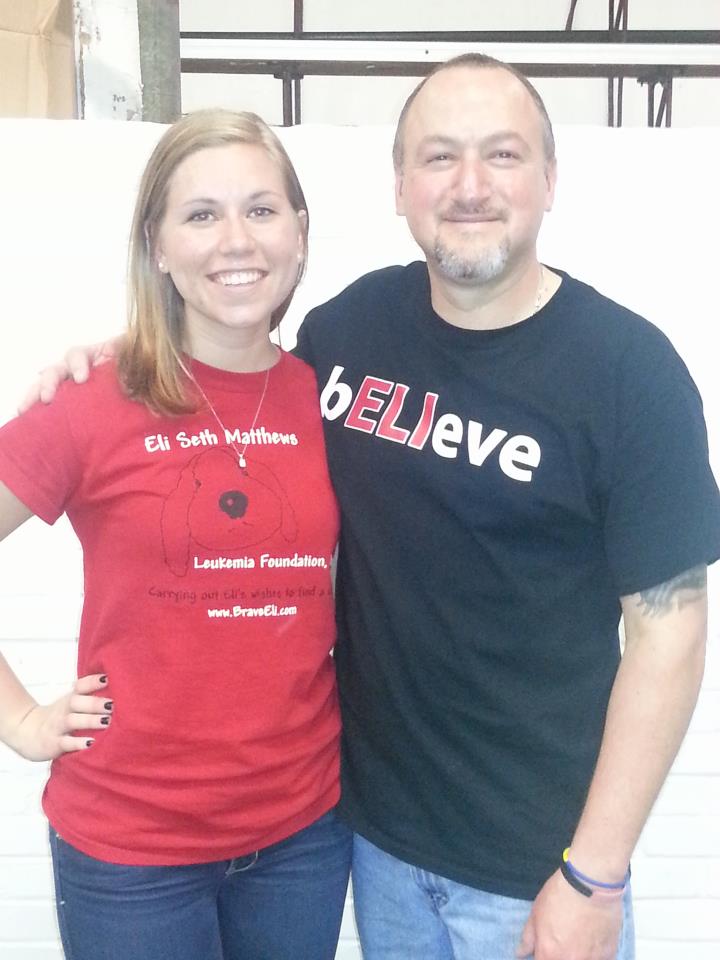 And the winners are the Black Dynamites.  Is it a coincidence they were wearing RED AND BLACK?  I think not.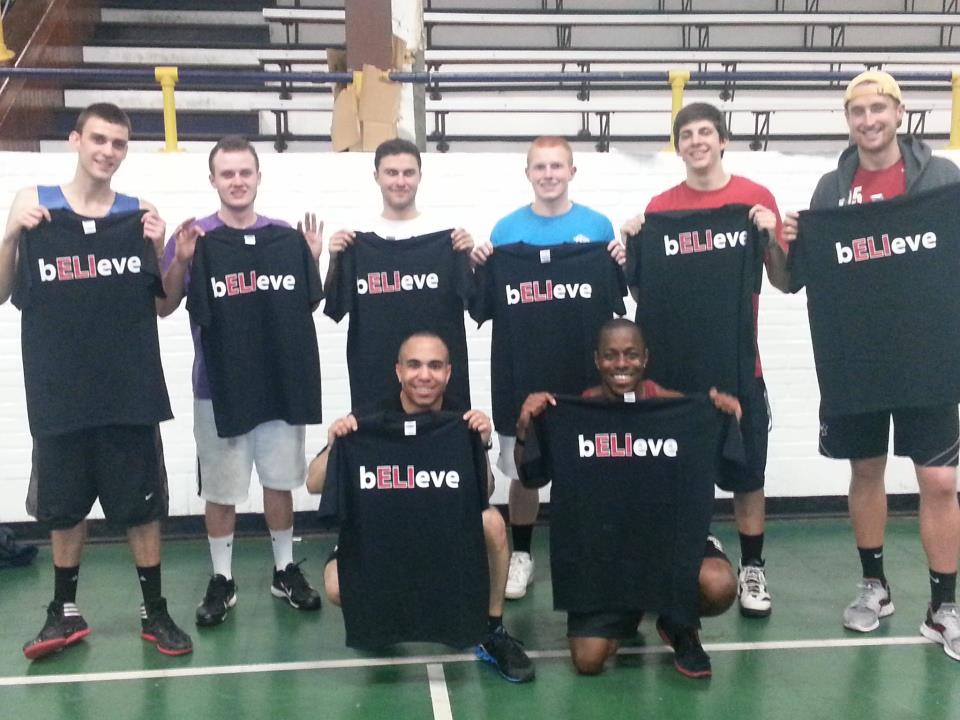 Written by: Kristina Borham
Friday April 19, 2013 from 7:00 PM – 10:30 PM
Ehinger Gym West Chester PA
I am trying to raise money for the Eli Seth Matthews Leukemia Foundation as a member of West Chester University's Pre-Medical Club. More information about this can be found here:
http://www.braveeli.com/
In highschool, we had a great success with doing dodgeball tournaments for this great cause, so hopefully you college students can compete with the enthusiasm of high school students! I encourage you to read up on the cause and where t…he money is going. This particular foundation is very dear to my heart as I was awarded a scholarship for my area of study. Eli and I actually share the same birthday. I want to instill the heartfelt appreciation I have for this family and for everything that they've been through and for all that they've supported me with.   As a member of the pre-medical club, I am looking to get other clubs involved. If you're a member of a sports team, a science club, a community service club, or even want your dorm building to compete, get everyone involved! The scheduled date for the dodgeball tournament is April 19th and we have space in the Ehinger Gym from 7 p.m. to 10:30. Each team requires a minimum of 6 players but can have a maximum of 10 (4 substitutes). Each player would pay $2 as a registration fee. The sooner I get feedback from clubs and interested players, the sooner I will have more information about game rules and the event. As of now, spectators will pay a $3 entrance fee. Any other donations will be accepted at the event. I want this to be a fun and playfully competitive event for a great cause. Feel free to come up with team uniforms, names, and have a good time with it. I say the best way to fight childhood cancer is to come together and have fun throwing some dodgeballs at each other on a Friday night! If there are any questions, please e-mail me at kb784178@wcupa.edu. Also, spread the word! All registration will be done through me, so if there are people that you know would be interested in making a team, have them round up six players and shoot me an e-mail! Remember – have fun with it! Come up with a team name or uniform. Just don't forget to e-mail an official player list and arrange registration with me so that everything is taken care of!
Bless you all ♥